AIR PNEUMATIC BARREL PUMPS
SS316 GMP MODEL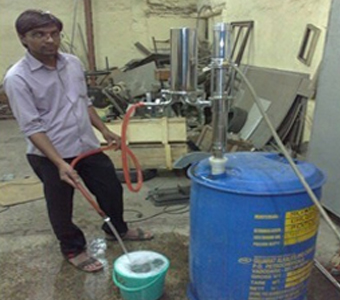 We are Manufacturer, Supplier, Exporter of Air Pneumatic Barrel Pumps, Air Pneumatic Barrel Pumps SS316 GMP Model, Air Pneumatic High Speed Diesel Barrel Pumps, Air Pneumatic Cream & Liquid Pumps & majorly we serve our products to customers from all over India (including Aurangabad, Pune, Mumbai, Maharashtra, Bangalore, Chennai, Delhi, Hyderabad etc.), & countries like Bahrain, Oman, Qatar, Saudi Arabia, Egypt, Jordan, Lebanon, Syria, Yemen, Kuwait, UAE, Afghanistan, Asia, Bahrain, Bangladesh, Bhutan, Brunei, Burma, Cambodia, China, Indonesia, Japan, Kazakhstan, France, Nigeria etc.
The Pneumatic Barrel Pump is Compact Light Weight. This Pump is used for lifting Material Like, Solvents, Methylene Chloride., IP,. Methanol., H.S. Diesel, Oil Jelly, Sorbitol Glycerin, Propylene Glycol, Liquid paraffin, Shampoo, Soap, Resin etc. This pump with SS316 / Construction with simplicity & Flexibility allow it for wide Acceptance in Pesticides, Cosmetic Food & Pharmaceuticals.


Silent Features :
• Operates with Pneumatic Pressure
• Operation is compatible with all types of Liquid Viscous
• Pump head discharge is of 25 feet. The volume of liquid to be delivered can be variable using simple Adjustment of Air flow. Ball Valve Controlling
• Flexibility of operation
• Triclover Joints (TC Clamps)
• Easy to dismantle & Clean as per GMP Requirement




Construction :
The Transmission System is making from special Grade of Brass, Aluminum and the part which comes in contact with liquid are SS 316 / PTFE. Optional

Accessories :
• Flow Control Valve
• FRL unit



Specification :
Operating Pressure : 1- 4 kg
Weight : 9 kg Head : 25 feet.
Discharge : 40 Liters / min. (2400 Liters / hrs )
AIR PNEUMATIC BARREL PUMPS
SS 316 GMP MODEL DISCHARGE 40 LITERS / MIN.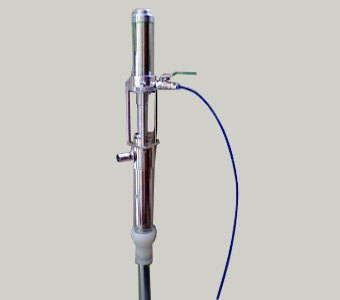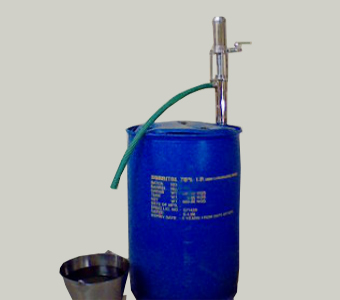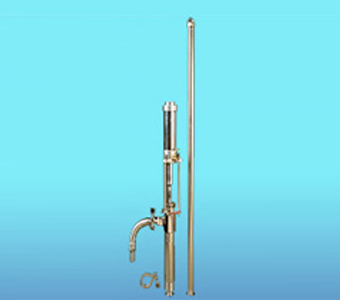 Easy to dismantle & clean as per GMP Requirement Two Years Warranty
AIR PNEUMATIC HIGH SPEED DIESEL BARREL PUMPS
DISCHARGE 40 LITERS / MIN.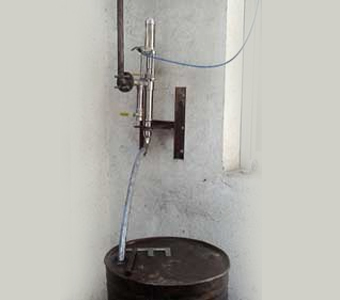 AIR PNEUMATIC CREAM & LIQUID PUMPS
SS316 GMP MODEL

Easy to dismantle & clean as per GMP Requirement

Application :
1) Chemical Industries, Solvent, H.S. Diesel, Chemical, Alcohol, Ethyl Acetate, Methanol, Methylene chloride
2) Pharma & Food Industries, Ointment, Cream, Herbal pest, Sorbitol, Glycerin, Liquid Paraffin heavy, Liquid Syrup, Soap Shampoo, Solution Raisin, Wax. etc.